The idea
SUMO is an online support platform and not always the contributors are close geographically to meet and perform a hackathon. Because of this, the MozPizza aimed to promote greater unity between the team contributors, combining volunteering and a social event like a good pizza with friends.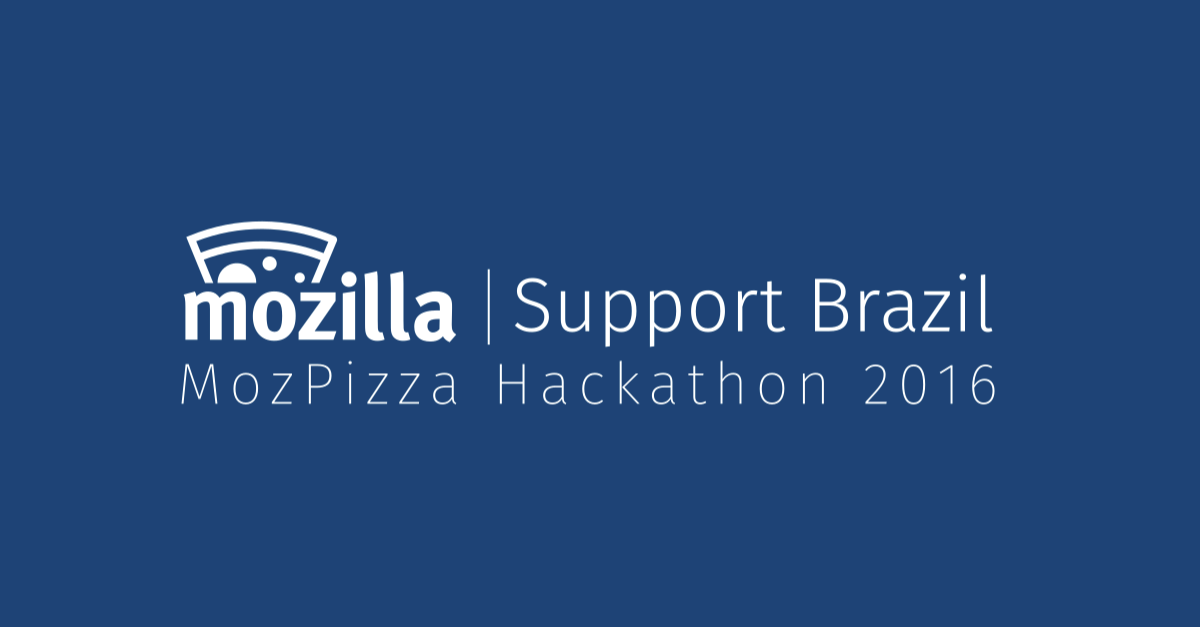 Goals
The goals were ambitious: 100% of everything!
100% articles in knowledge base translated/reviewed.
100% questions in support forum about Firefox answered.
100% questions in support forum about Thunderbird answered.
100% questions in Sprinklr answered.
100% questions/comments in AoA answered.
Also, the goal was to strengthen the sense of cohort and keep the community healthy and productive.
The Hackathon
The event started at 22h00 BRT on September 23rd 2016 over Mozilla's Vidyo platform, which everyone could interact through the hackathon that lasted till 2:50AM of September 24th. Each participant ordered his own pizza, so they could estimate the appropriate time of delivery (and hunger indicators).
Support Forum
In the previous weeks, we gathered all unanswered questions from the support forum to be discussed during the event and consequently, formulate their respective answers.
Knowledge Base
In KB, the participants switched between localization and reviewing activities, in a way that the same article was seen by more than one contributor, assuring a greater quality of the localization.
Army of Awesome (Social Support)
The participants have chosen Sprinklr platform to answer questions and comments in Facebook and Twitter. A week before the event, we made all the accounts requests and a training call with new contributors to Social Support.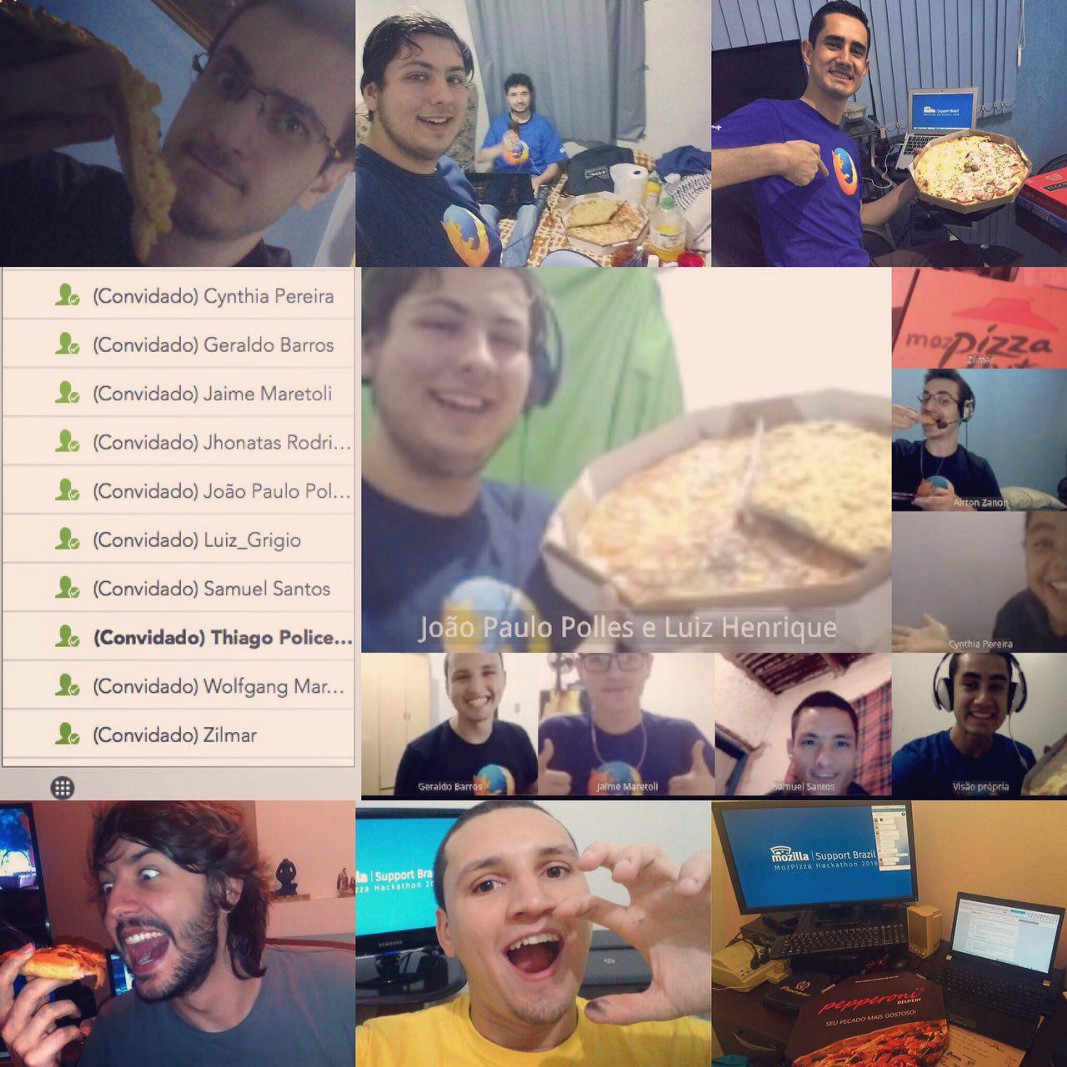 Conclusion
This event can be run by anyone interested in making a confraternization among their teams, aiming a concrete and high impacting goal. It is recommended to have the most appropriate type of food in accordance to the local culture.
At the end of the marathon, it was possible to complete all goals. Reaching 100% in all aspects of SUMO universe. Also, an even more important goal was achieved: the team's unity as a group of friends dedicated to Mozilla's mission.
Thanks a Lot
We would like to thank everyone that directly or indirectly had contributed to this innovative idea and made possible to make it real: Airton Zanon, Christos Bacharakis, Cynthia Pereira, Fabio Beneditto, Francisco Picolini, Geraldo Barros, Jaime Maretoli, Jhonatas Rodrigues, João Paulo Polles, Luiz Henrique Grigio de Oliveira, Madalina Ana, Michal Dziewoński, Rachel McGuigan, Rogério Fernandes Pereira, Samuel Santos, Thiago Policena, Zilmar de Souza Junior and Wolfgang Marcos.