Last Friday, we held our second MozCoffee for volunteers from the state of São Paulo hosted by JeffGroup, Mozilla's press office. At this point, I would like to register here our big thanks to all of JeffreyGroup for the lovely reception and support.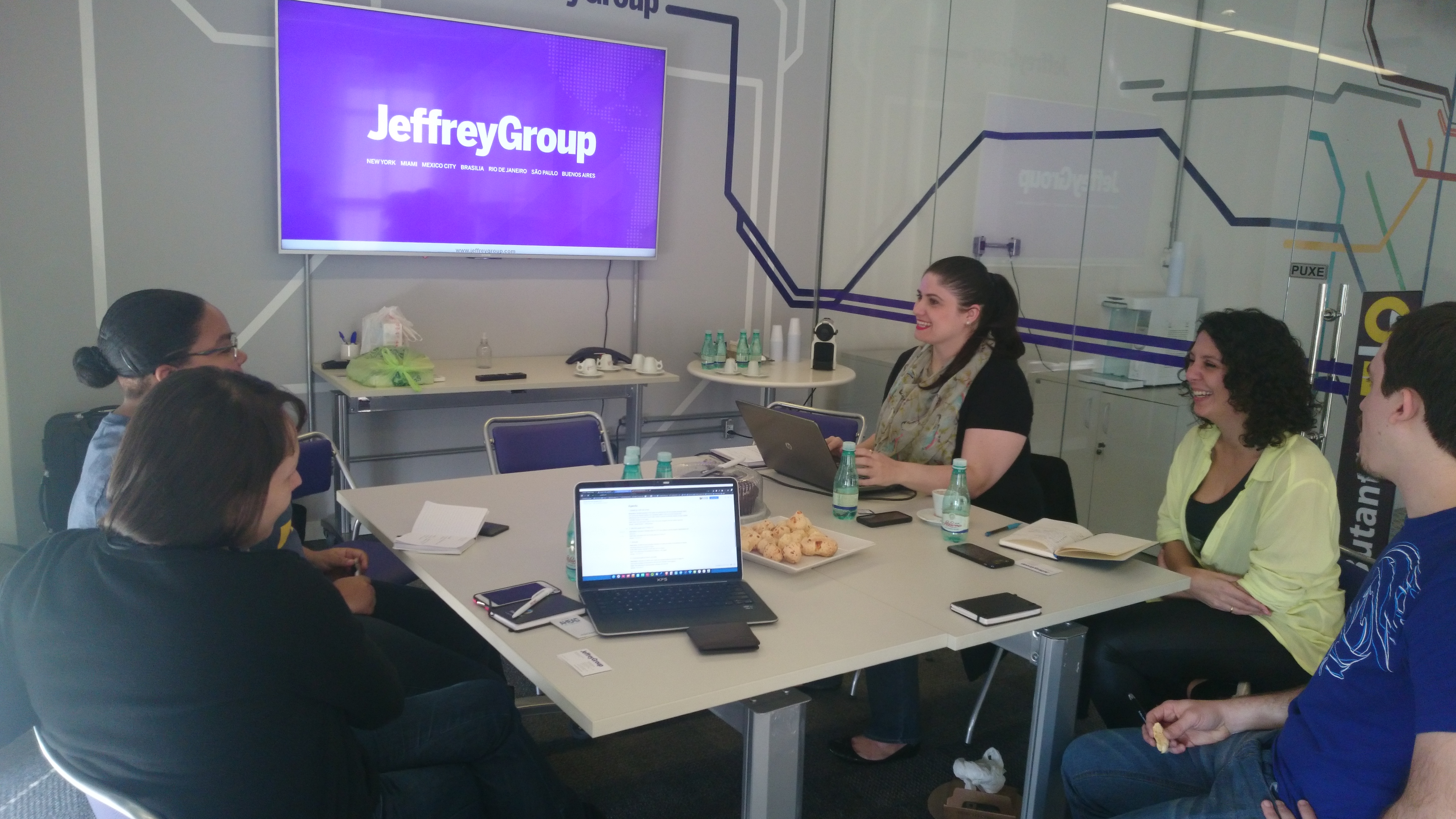 As volunteers, mobilizers and representatives, on many occasions at the events that we participate, people ask us about our volunteer work at Mozilla, what causes we stand for and how they can begin to contribute.
It is important to know how to behave in front of these people so that we can successfully transmit our message, especially if that person is a journalist, because at that moment, we are representing the organization that we love so much.
That is why the staff of JeffreyGroup offered a training for MozCoffee's participants. The training consisted of a guide on:
how to behave;
how and what to say;
what do and not to do;
how to conduct an interview;
how to get away with difficult situations.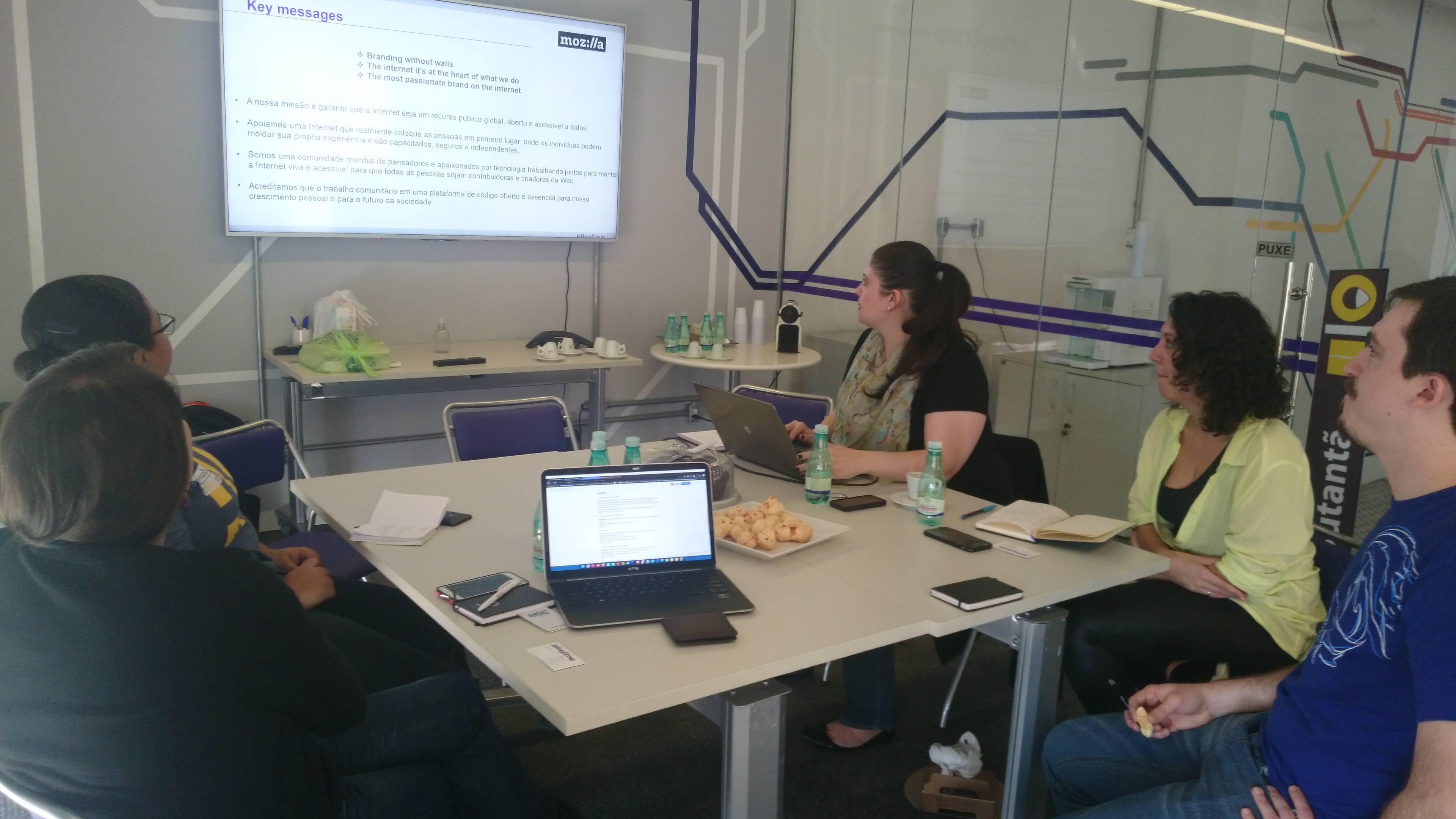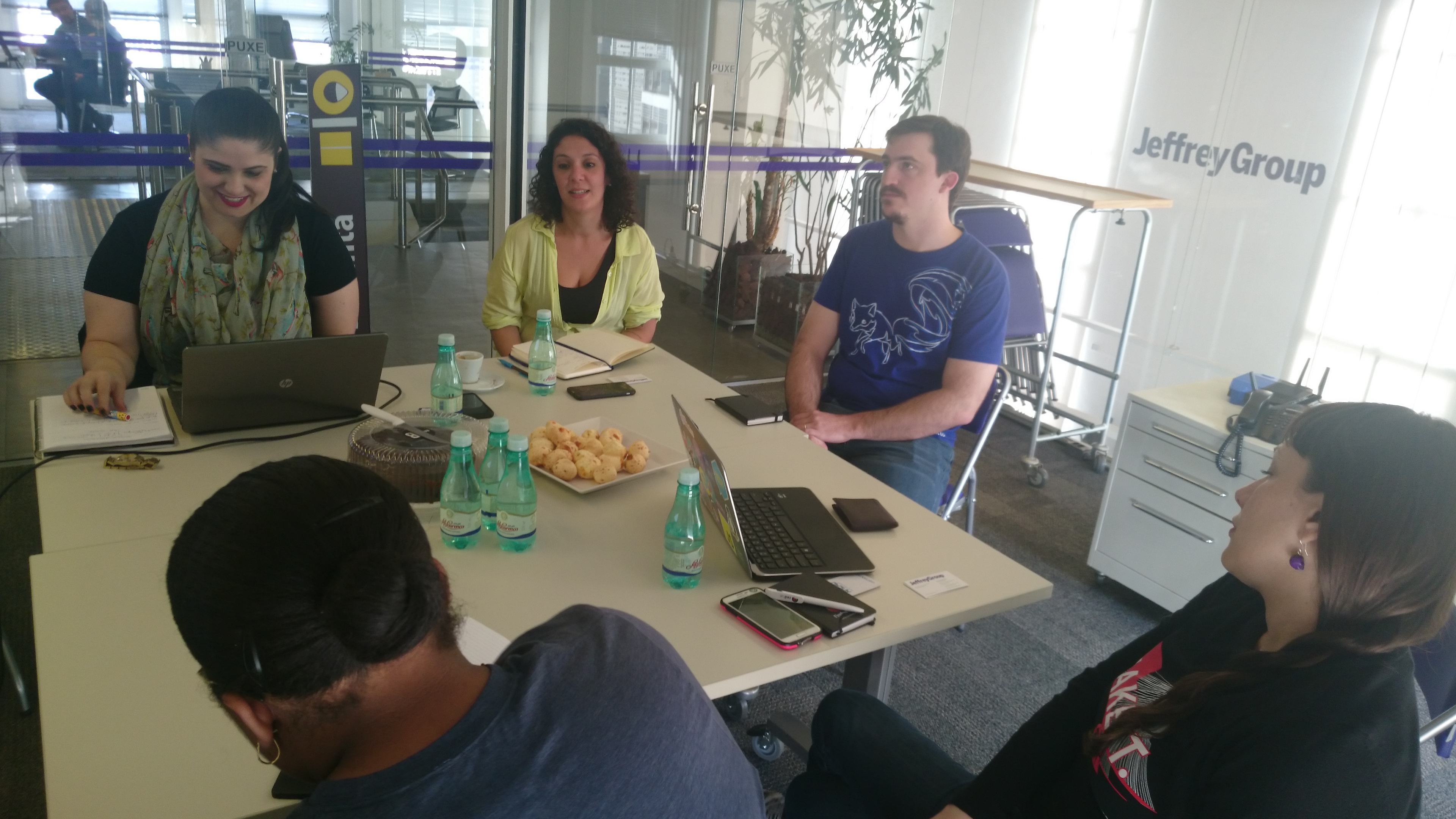 This wonderful material is available to all contributors of our community here.
Also, MozCoffee served to align the objectives and strategies about how the community can work together with the JeffreyGroup, promoting Mozilla's projects and mission in our country. Therefore, it was defined that we will:
inform the topics that we would like to address (aligned with Mozilla's strategies);
hold bi-monthly or quarterly meetings with JeffreyGroup staff;
have an email alias to facilitate the communication;
have an agenda to inform about upcoming local events (GitHub repo e EventBrite);
It was a super nice afternoon, fun and with a lots of learning that, definitely, will yield good results!